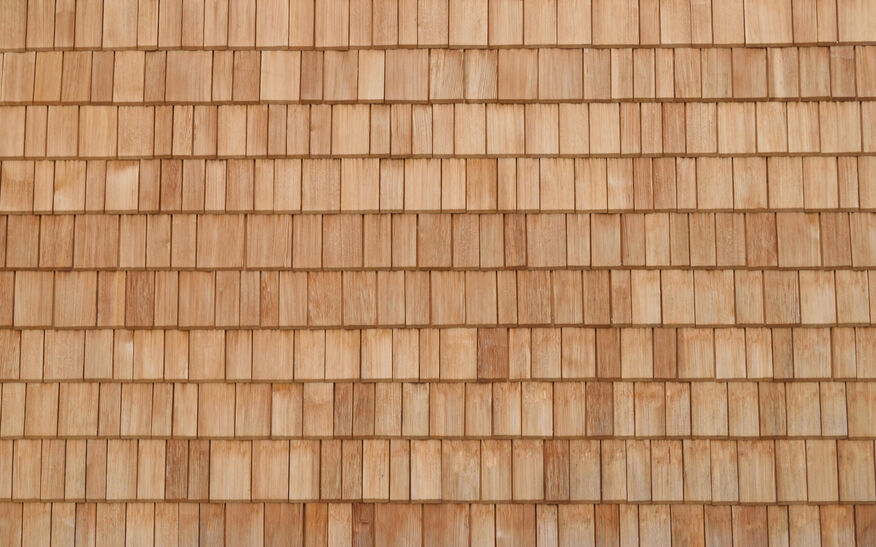 Whether you're interested in having an older roof replaced or are building a new home that requires a strong and durable roofing material, wood shake roofing is a great option.
Wood shake is one of the longest lasting roofing materials, offers a great return on investment and provides the natural look you desire.
No matter if you want a roofing material that requires little maintenance, a material that won't break the bank or one that will have your home looking its best for years to come, make the smart decision by choosing wood shake.
It's long lasting, requires little maintenance
Wood shake roofing is one of the longest lasting roofing materials on the market, commonly lasting 30 years when maintained properly. This is nearly 10 years more than other comparable roofing materials like asphalt.
While wood shake roofing does require some maintenance to have this type of longevity (it is suggested to have maintenance completed every 2 to 4 years), it will not require as much as other roofing materials.
It provides a great ROI
While wood shake roofing is certainly not the least expensive roofing material on the market (that title belongs to asphalt shingle roofing) it has a generally low cost when compared to other roofing materials such as slate or tile.
When you factor in its ability to last for many years, and its natural insulator properties that can save you big on your energy bills, it may just be the most cost-effective option on the market with a great return on investment (ROI).
It offers a natural look
If you are looking for a roof with a natural appearance, wood shake may be the ideal option for your home.
The wood goes great on most any home and provides the beautiful, natural aesthetic that many homeowners desire.
This roofing material is known to fade slightly over time, but will give your home a more rustic, warm appearance. If you have a home with a natural siding material such as wood, brick or stone, wood shake is the perfect roofing option to complement these natural materials.
Should you be ready to have a new wood shake roof installed at your home, we ask that you reach out to our experienced team at Roof Smith.
Since 2014, our team has proudly offered the very best wood shake roofing installations for homeowners in Amarillo, TX; Lubbock, TX; Clovis, NM, and the surrounding areas and will be happy to assist in protecting your home with a durable and long-lasting roof. Give us a call today at any of our three locations to get started.