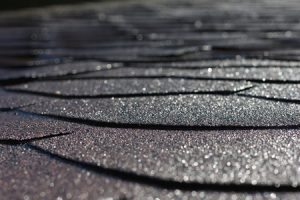 Most people are familiar with roof shingles, but not too many people know much about roof tiles. What's the difference?
Shingle Roofs Vs. Tile Roofs
Shingle roofs are often less expensive than tile roofs. That said, tile roofs last longer so it kind of evens out. If a typical shingle roof lasts about 20 years, then a typical tile roof can last about 40 or 50 years. In some cases, tile roofs last a century or more! Tiles are essentially more durable than shingles. For instance, a bad windstorm could knock some shingles off a roof, but tile is more likely to withstand the strain of bad weather over time much better than shingles.
Did you know shingles are made of various materials such as wood, slate, flagstone or metal? Designed to resist fire damage and algae growth, shingles are small and rectangular; they overlap, reflect sunlight well, and keep out water. In the U.S., most homes have asphalt shingle roofs.
If you were over in Europe or some parts of Asia, though, ceramic roof tiles dominate the scene.
Sometimes it all comes down to whether or not the structure can support the weight– not every roof can handle tiles, which are heavier than shingles. Contractors can help determine a home's actual carrying capacity.
If you plan to sell your house, having a tile roof gives it an advantage– homes with tile roofs tend to sell quicker and for more money than homes with shingle roofs.
The Benefits of Terracotta, Clay and Plastic Roof Types
In Clovis, New Mexico, as well as Amarillo and Lubbock, Texas, Roof Smith provides three types of roof tiles for buildings: terracotta, clay and plastic. What are some benefits of these types?
Terracotta tiles look great for years. They help reduce noise. They're fire resistant. And they require little to no maintenance. Clay tiles are available in various colors. They're fire resistant. And they have the lowest life cycle cost of any roofing material. What about plastic tiles? They're lightweight, easy to install, and they resist wind, hail and fire.
Whether you're thinking of a shingle roof or a tile roof, call Roof Smith today to discuss options and costs. Let our family help your family. For Clovis, NM, and surrounding areas call 575-799-3120. For Amarillo and Lubbock, TX, call 806-622-9501.