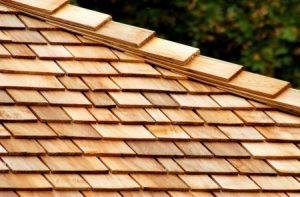 Do you need a new roof installed on your home? If so, there are many options to choose from; you can install an asphalt shingle roof, a metal roof, or even roof tiles. Nevertheless, one of your best options would be a wood shake roof. Check out some of the benefits that come along with installing a wood shake roof below.
Wood shake roofs look gorgeous.
First things first: If you have a wood shake roof installed on top of your home, you'll love the way it looks. Wood shake roofs have a natural beauty, and they tend to get even more beautiful over time. Wood shake roofs take on a grayish silver tone over the years that will look amazing on your home.
They're also very durable.
In addition to being beautiful, wood shake roofs will also stand up to just about anything thrown at them. From high winds to heavy rains to snowstorms, your wood shake roof will prove to be plenty durable over the years. Wood shake roofs might cost a little more than regular asphalt ones, but they pay for themselves by staying strong once they're installed. You can get about 10 more years of life out of them than you would get with asphalt roofs.
They'll make your home more energy efficient as well.
If you have an asphalt shingle roof on your home right now, your home isn't as energy efficient as it could be. Wood shake roofs provide homes with a layer of natural insulation that will help you save on your heating and cooling costs throughout the year. You can cut your energy costs dramatically when you decide to go with a wood shake roof.
Find out more about wood shake roofs by touching base with Roof Smith. We can educate you on wood shake roofs and install one on your home. Call us at 575-799-3120 today to schedule a roofing consultation.